Hacienda del Álamo Golf Course
The pleasure of playing in an unlimited Golf Course
The Hacienda del Álamo residential complex runs 40 hectares of land destined to create the longest golf course in southeastern Spain. The concept that Dave Thomas used for his creation is that of «no limits», that is, he designed the desired field for every golfer, without restrictions of any kind. Come and enjoy a perfect golf course! with an unbeatable integration with the environment, with a very smooth sinuous route and, at the same time, with its obstacles to make the game more attractive. Its 6,700 meters of course are designed centimeter by centimeter so you can enjoy this exciting sport to the fullest. The route is made in about five hours and departures are every ten minutes, even on a busy day.
The facilities include a practice area with a driving range with 40 stations, practice six holes without going to the golf course and areas for short hits. In addition, the eight lakes that are distributed along the route give greater visibility to the landscape.
All football fields are basically the same, tennis courts always the same measures, in almost all sports, the place where you play is not essential. In the case of golf, yes. The field is primordial, it is a true and only opponent. For this reason, you may find in this field a passionate playmate, a luxury for life»
Miguel Ángel Jiménez
We present you one of the best courses in Europe. It measures no less than 40 hectares. It is wide, spacious, with long holes and with various lakes. Very soft because it is built on a natural terrain. And at the same time it has very well thought out difficulties.
Its 6,700 meters are covered in about five hours, and departures are every ten minutes even on a busy day. There is no «slow play». That will allow you to enjoy the countryside calmly. No hurries. To enjoy with tranquility its large dimensions.
A golf course with 18 holes perfect for training a professional game or enjoying games with members of the club.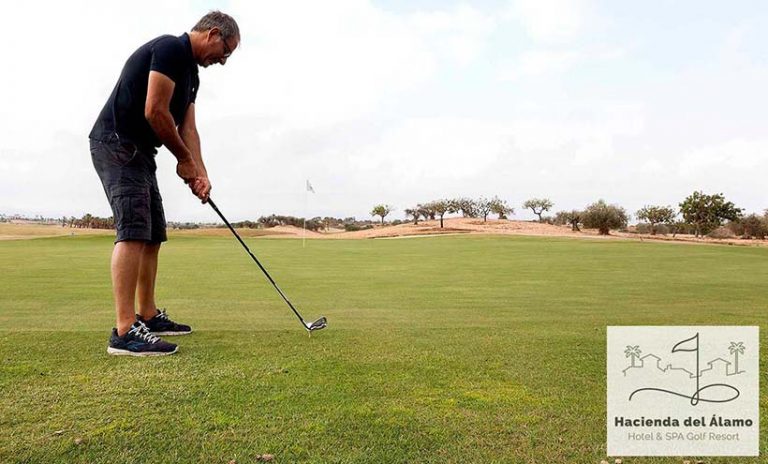 Other Types of Properties