Golf Academy
Practice your game with professional coaches
5 STAR ACADEMY:
We all remember a great teacher. And among those of the Hacienda del Alamo Club there can be one of them. You have the opportunity to learn to play, or simply perfect your style with real professionals
This is our " High performance " Academy, with 36 «practice bays». With no less than 6 holes of practice of par 3 and par 4, two putting greens, bunkers … The better you play the more you enjoy.
The course will excite you ,full of lakes and waterfalls that will test your best shots. Our first golf course is one of the the widest in Europe. Great views of the surrounding mountains and variable vegetation of palm trees, olive trees and almond trees.
.
WE HAVE TOP CLASS TECHNOLOGHY FOR LEARNING
The use of video cameras that record all movements to analyze, detect and correct errors in the movements of the players. In this way, each player can improve their swing at all levels.
The use of these tools is becoming more frequent, both among amateur players who record each other to compare their shots and in specialized media to analyze a player's swing at different stages of their career.
To make a good analysis of different swings and study their differences and similarities we must take into account different parameters.
HACIENDA DEL ÁLAMO, THE LONGEST GOLF COURSE OF ALL THE SOUTHEASTERN SPAIN
Forty hectares of land is what Dave Thomas set out to create, at Hacienda del Álamo Golf Resort, on of the best courses in Spain. The basic concept of this design is «no limits», that is, the «dreamed» field was created by every golfer, without space conditions. Therefore, it is wide, with long holes and with a very smooth sinuous route because it is built on a natural terrain and, at the same time, with very well thought out difficulties. Its 6,700m² of extension are covered in about five hours and departures are every ten minutes, even on a very busy day.
The facilities include a practice area with 35 to hit balls ,six holes to practice without going to the exclusive golf course and areas intended for short shots. The landscape decoration dominates with palm trees that will reach their splendor in the coming years. In addition, eight lakes that are distributed along the course giving greater visibility to the landscape.
The result of this design is a splendid field, everyone who plays here agrees that it is a new experience, as if he had rediscovered the pleasure of golf!
PROFESSIONAL COACHES TO HELP YOU LEARN OR IMPROVE:
At the Hacienda del Álamo Golf Academy you will be infected by our passion for golf !We have a team of authentic professionals, with years of experience and qualified in coaching, who will teach you how to play, help you to improve your game or increase your level. Also, in an exceptional setting such as the 18-hole course at Hacienda del Álamo. Take advantage of these classes, put your best shots to the test and let yourself be seduced in this paradisiacal environment.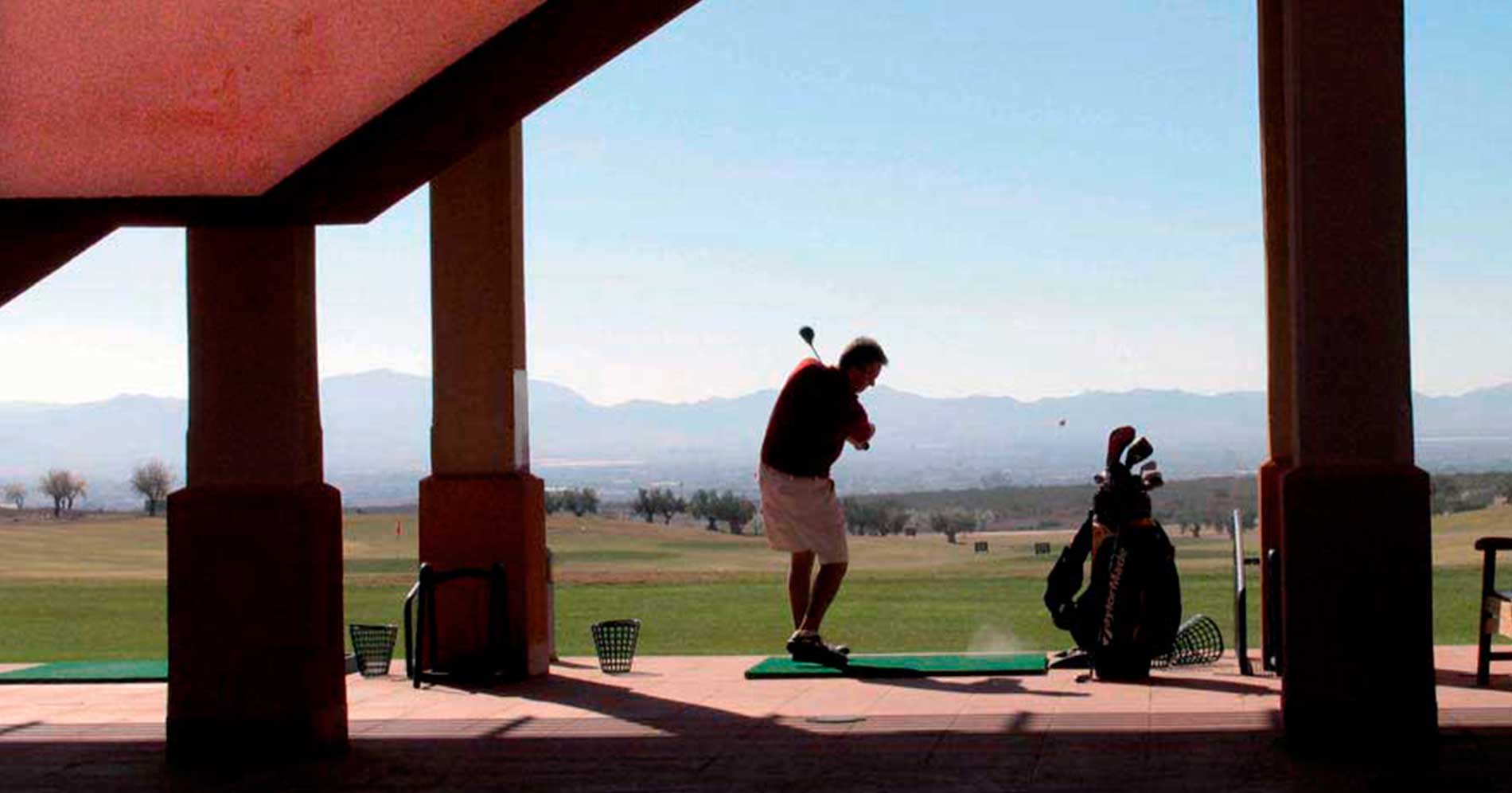 Other Types of Properties