Pueblo Español Hacienda del Álamo
Pueblo Español is the center of the residential and commercial  area of  Hacienda de Alamo Resort
Pueblo Español is the center of the residential and commercial area of Hacienda del Álamo Golf Resort. The squares, portals, viewpoints and narrow streets will transport you to the old town of a small Spanish town. It is a perfect place to meet friends, contemplate the views and enjoy a tapa with a refreshing drink. In a rustic but modern Castilian style, these homes give off a very cozy character that will make you feel at home from the first moment. Its facilities include the community pool, for adults and children, garden areas to enjoy the good weather and free time at the resort.
Characteristics of the properties:
Currently available 2 and 3 bedroom homes
Build Surfaces from 94m² to 131m²
Furnished and equipped Kitchens
Reverse Air conditioning
Rustic Castilian style
Fireplace in the living room
Private underground parking space
Do not miss the opportunity to acquire one of these fantastic homes, at the best price and without real estate commission. Get in touch with us now and come visit the pilot floor. Spanish Village, at Hacienda del Álamo Golf Resot, will make you fall in love!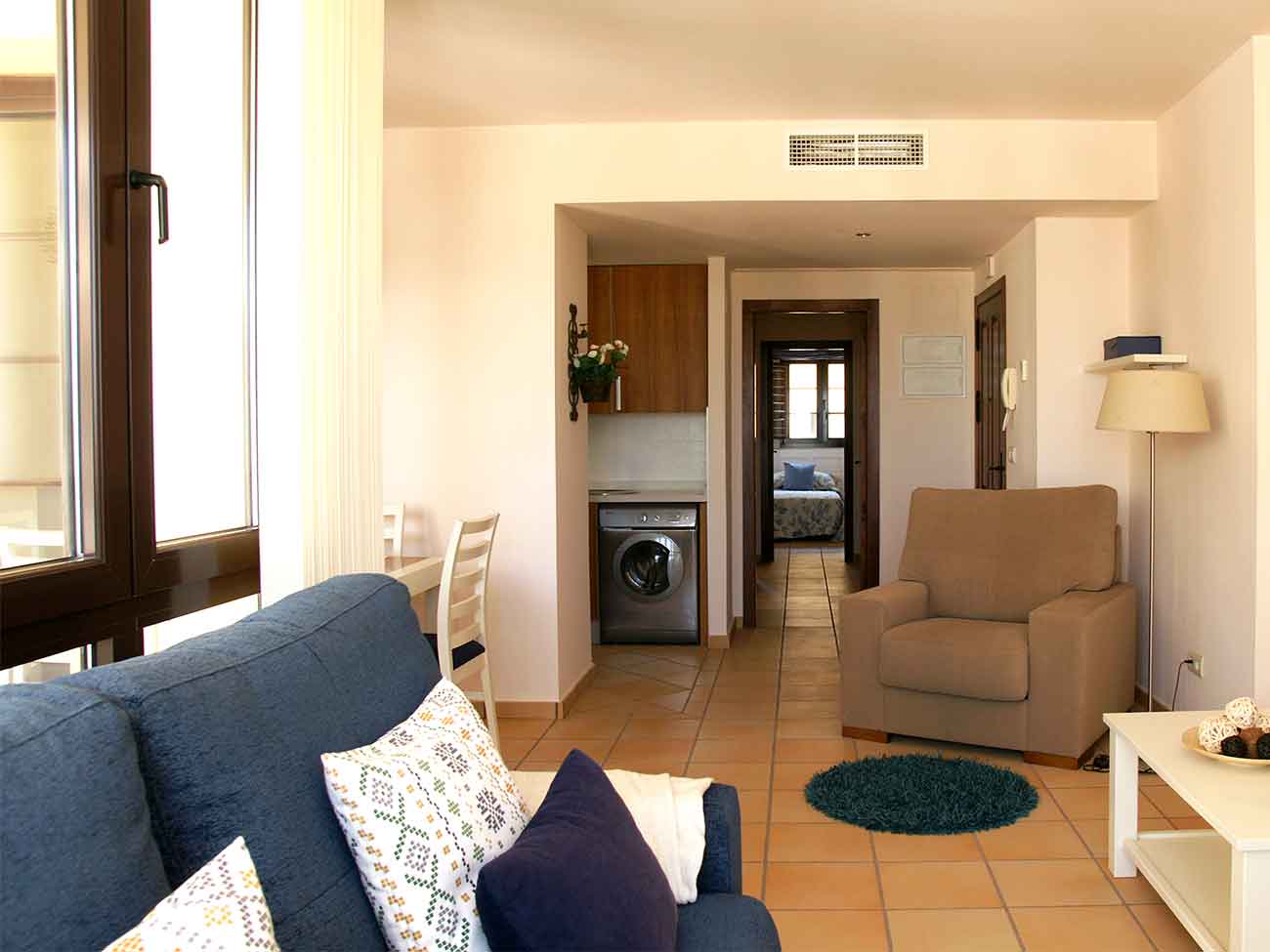 2 bedrooms.

1 bathroom.

From 82 m2.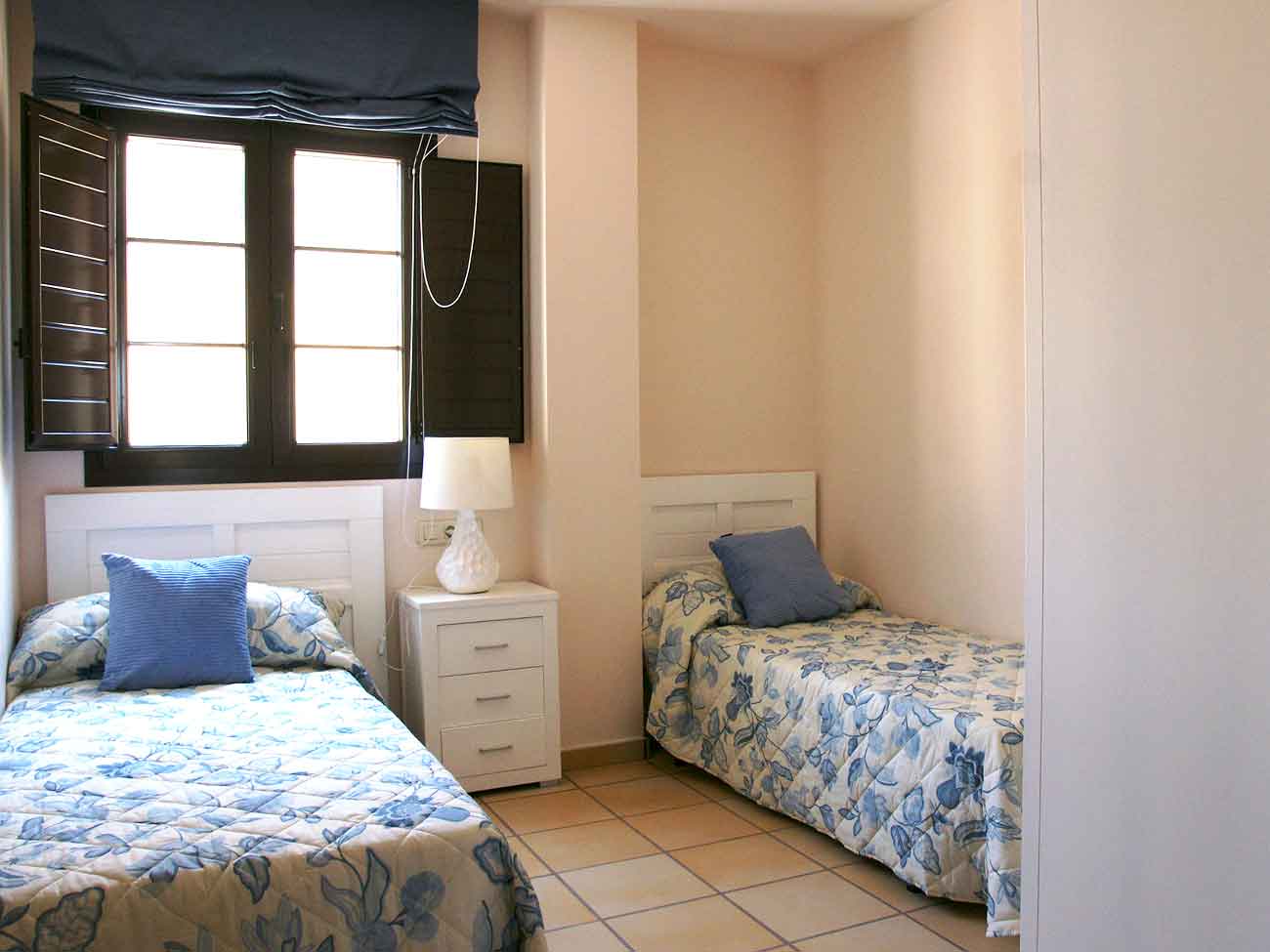 2 bedrooms.

 2 bathrooms.

From 100 m2.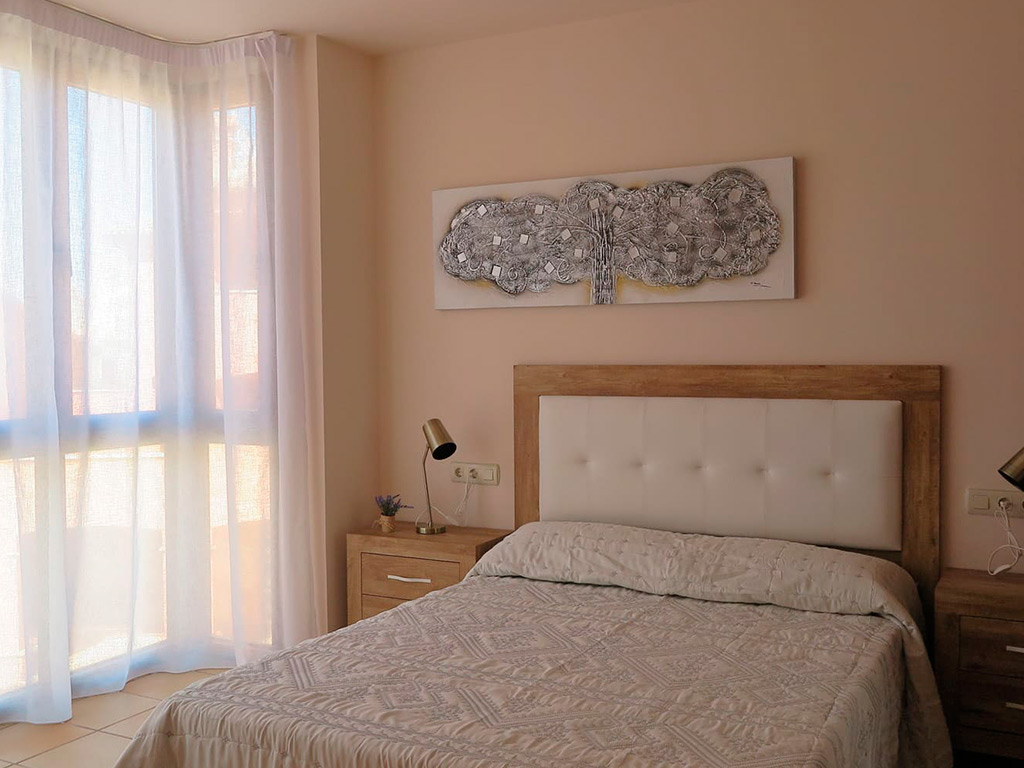 3 bedrooms.

2, bathrooms.

From 114 m2.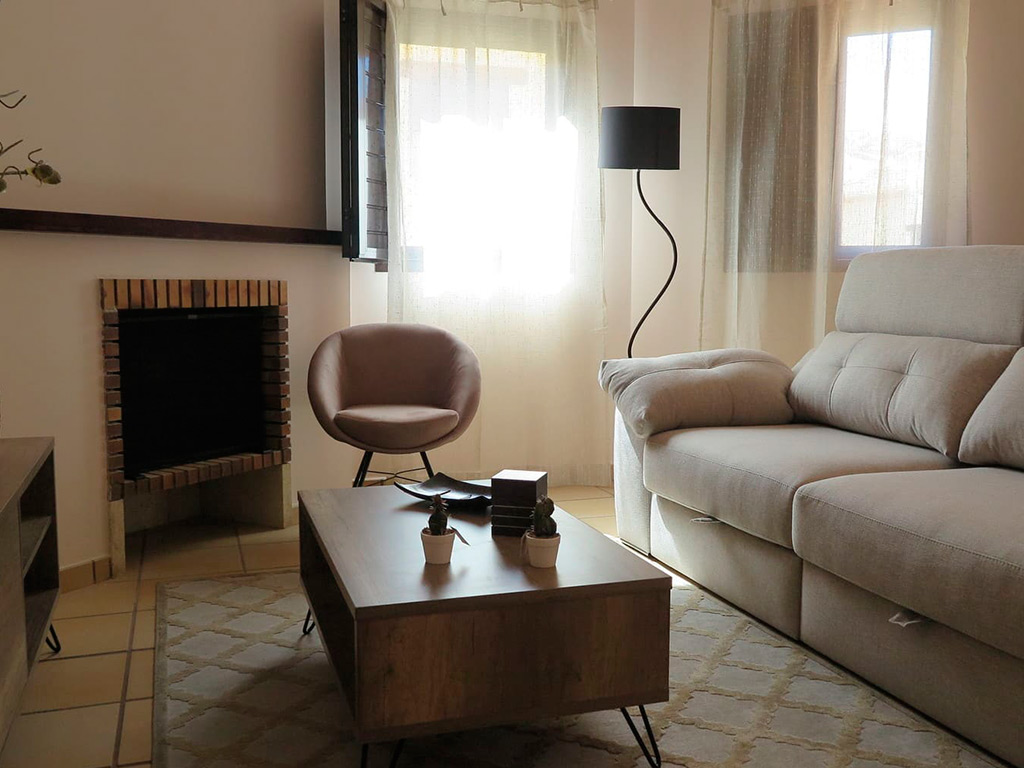 4 bedrooms.

3 bathrooms.

From 171 m2.
Other types of properties